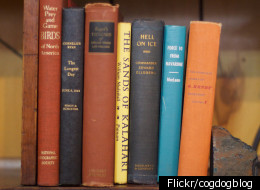 Why no female authors? My favorite authors are: Alice Walker (The Third Life of Grange Copeland), Toni Morrison (Song of Solomon) , JK Rowling (Harry Potter series), Zora Neale Hurston (Their Eyes Were Watching God and Mules and Men) and Janet Evonovich (Stephanie Plum series). I also like any female detective series and Rick Riordan (mythologi
­cal series) and Michael Scott (Nicholas Flammel series).
There's more but this is a pretty good start.
Read the Article at HuffingtonPost